Short and Sweet Sheep Farm

Raising Olde English Babydoll Southdowns

Olde English Babydoll Southdowns are commonly called Babydoll Southdowns or Babydolls for short. Babydoll Southdowns are the Heritage of the American Standard Southdown Sheep.  


These wonderful sheep make great pets for a hobby farm, a nice addition to a fiber farm and show animals for kids in 4-H projects. They have a docile temperment and are very personable.  Babydolls weigh 75 to 120 pounds; rams a bit more. The breed standard is between 18 and 24 inches at the shoulder. They lamb on their own and quite often have twins.  We have even had a ewe who routinely delivered triplets. 

Their Heritage - Southdown sheep were originally a short and stocky sheep raised primarily for their meat in their native homeland, the South Down Hills of England.  Standard Southdowns are still considered just a meat breed. 
Babydoll Southdowns 
are now raised as a dual purpose breed.....meat & wool....add pet to that and they can be considered a triple purpose sheep!!.........though I personally have not met anyone who raises them for meat. 

Babydolls do have a short fleece, 2 to 4 inches and it might not be the first sheep you'd think of for wool production but they produce a fine to medium weight wool.  The wool has become know among spinners in the last few years as very soft, spongy and lofty and blends wonderfully with other fibers such as llama and alpaca.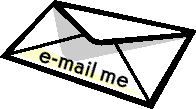 Archibald and his Southdown sheep in 1950..... Archie raised Southdowns in Canada.  Photo coutrtesy Stephanie Pearl-McPhee, Archie's great-granddaughter. 

Gussie and Suzie (sheep) at the 4-H Big E 2005

We do not have any sheep for sale at this time. 

Ewe lambs


$500 
Ram lambs


$500 
Wethers


   $350
(castrated rams).....wethers make great pets and companions for ewes and rams.

When buying sheep keep in mind that they need a companion of their own species so at least two is a must.

If you are planning on breeding in the future we suggest that you start with two unrelated ewes.  The following year purchase an unrelated ram and a wether as his companion or consider leasing a ram for stud.

Contact us at:

Liz Swanson



389 Griffin Road


South Windsor, CT  06074


860-402-4289


shortandsweetsheep@cox.net
2010 Lamb 3/20 - Suzie and her ewe lamb, Lucy

Little Coraline hiding from mom, Big Gracie.

America's Next To Model

Click on the lavender inside the frame to see some of our sheep make an appearance on

 America's Next To Model. 

First lambs of 2012. Rosie's twins, ewe and a ram.