Morgan

D.O.B. March 20, 2006 

Was one very spoiled bottle baby.

 Maggie

 Rosie

 Willow

 Maisy

 Katherine

 Lilac

 Sadie

 Eleanor

Short and Sweet Sheep Farm

This is my black ram, Harley. 

Sheep normally do not sit on their rumps but Harley does. Dee and Don Lott, his former owners, could never get a picture of him sitting.  It took us a while but we finally caught him one day.  Maybe being raised with Great Pyrennes dogs had an influence on him.

Dodge 

d.o.b. March 31, 2006 

He  is from Black Sheep Farm of Vermont.  Dodge will be adding some new genetics to the mix and allow us to offer more unrelated lambs for sale.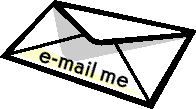 C.J.

  Nigel

  Bob

  Henry

​  P.J. (wether)

Suzie

D.O.B.  

with her 2010 ewe lamb, Lucy.

Big Grace

D.O.B.

Her first year lambing Grace is a very protective mom.....ewe lamb Coraline.